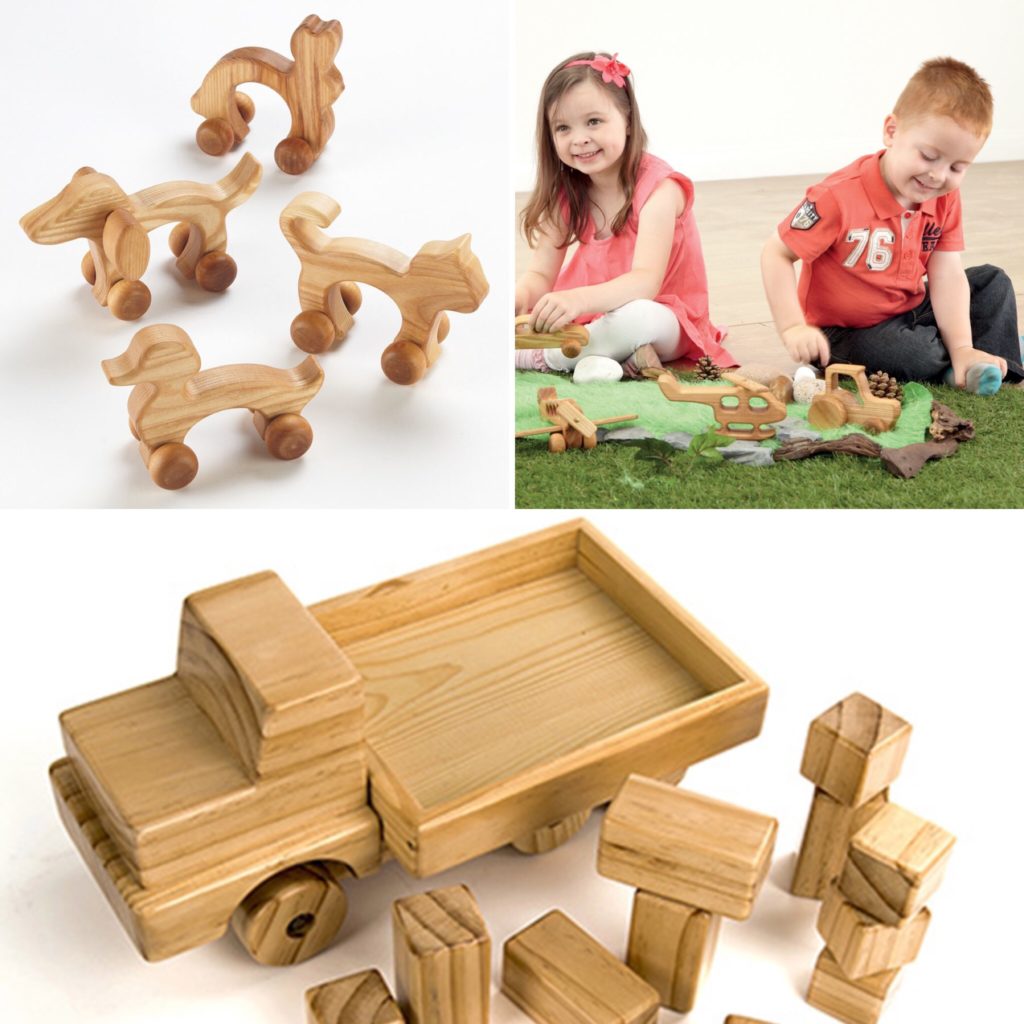 Wooden resources can also encourage small world play, where communication and language is strongly encouraged as children play together and take turns. Through this type of play, children also develop their fine motor skills. Many small world resources are only suitable for children aged over three – however, these Wooden Vehicles and Animals have been designed especially to suit (and be safe) for babies and toddlers. Producing creative environments will stimulate imaginations. For example, you could create a natural habitat by including sticks and grass to surround the Wheelie Animals. You could create a garage out of cardboard boxes and make a map on a large piece of lining paper to develop an exciting environment for the Giant Wooden Truck or the Wooden Vehicles. Continue to incorporate different textures such as sand, metallic foil and shiny pebbles. This will encourage toddlers to further explore and extend their play.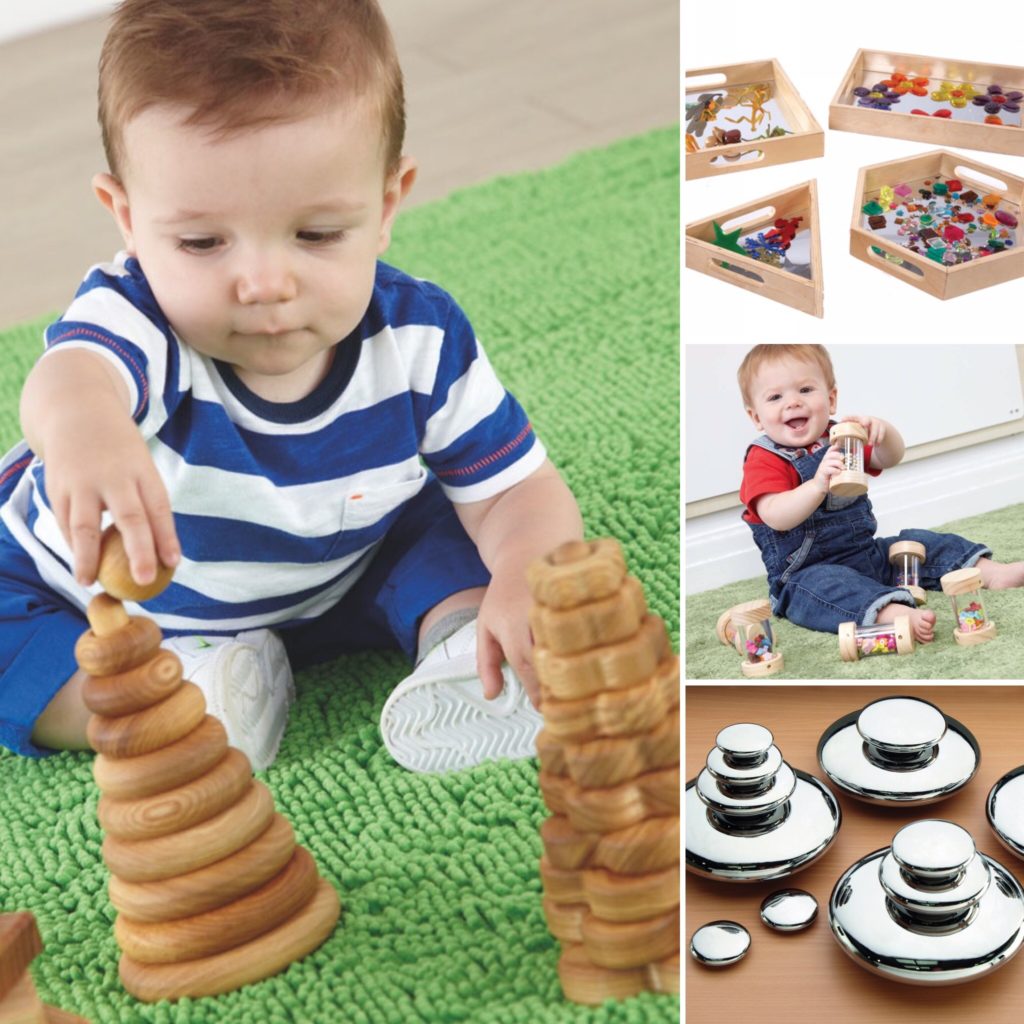 Opportunities to construct, count, stack and sort will help to problem solve and build strong foundations for early mathematics. Stacking pyramids and blocks support exploratory play as they encourage toddlers and babies to work things out on their own. These pyramids will develop hand eye coordination and help to understand simple concepts such as 'big' or 'small'. The use of Mirror Trays adds a new dimension to children's exploration, allowing children to see more angles and providing further depth to their understanding. The Reggio Emilia approach advocates the importance of giving children control of their own learning and recognises the benefits of using mirrors in their exploratory play. The more they use their mind to figure out how to do something independently, the more they will learn.
Steve and Christine Doubtfire are the directors of Smarties and Cedar House Day Nursery in Mansfield. They are both qualified teachers with extensive experience in education. Gemma and Michelle are the nursery managers and have significant experience of the day-to-day challenges of running a nursery. The team have over 90 years collective experience and are absolutely passionate about making a difference to the lives of each and every family they meet through their nurseries.