I decided that as a nanny, and having 3 children of varying ages, this would only be suitable as a tool/toy when I was around to supervise. I also decided this as I know the five year old I work with would use the giant spoon as a sword, light saber or any other type of weapon you can think of the minute he was left alone with it, as I suspect most boys would.
The youngest child (who is just two) thought it very funny that the spoon was the same size as him, and just kept walking over to stand by it. I didn't let him carry it as it is reasonably heavy and an awkward shape for him to control.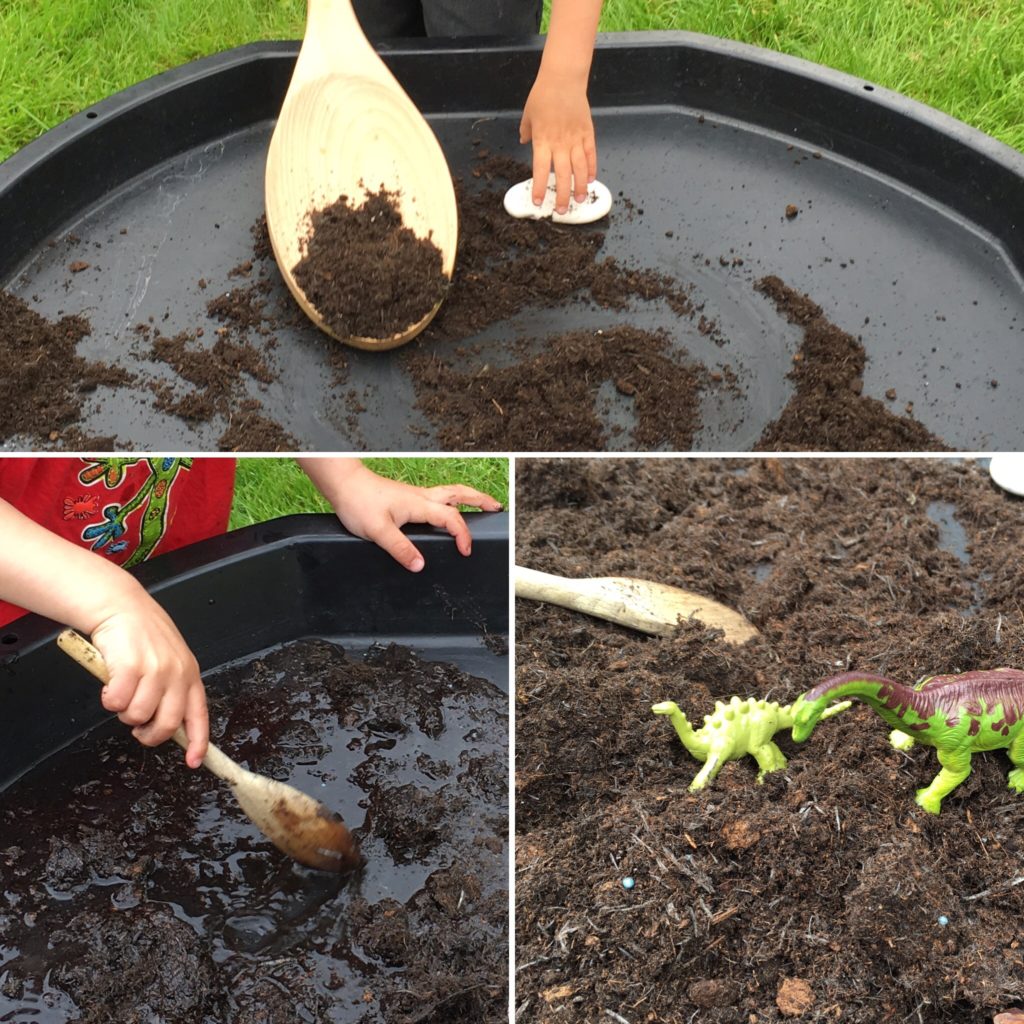 We decided to take it into the garden; we all had great fun using the oversized spoon to jump over as a marker for when we had races, and then they decided that they would do some digging with it. Very soon we had a whole mud kitchen going on with leaves, twigs, dirt and stones being transported on the end of the spoon – this was great for balance practice. I then went and got other spoons of different sizes to use in the mud kitchen.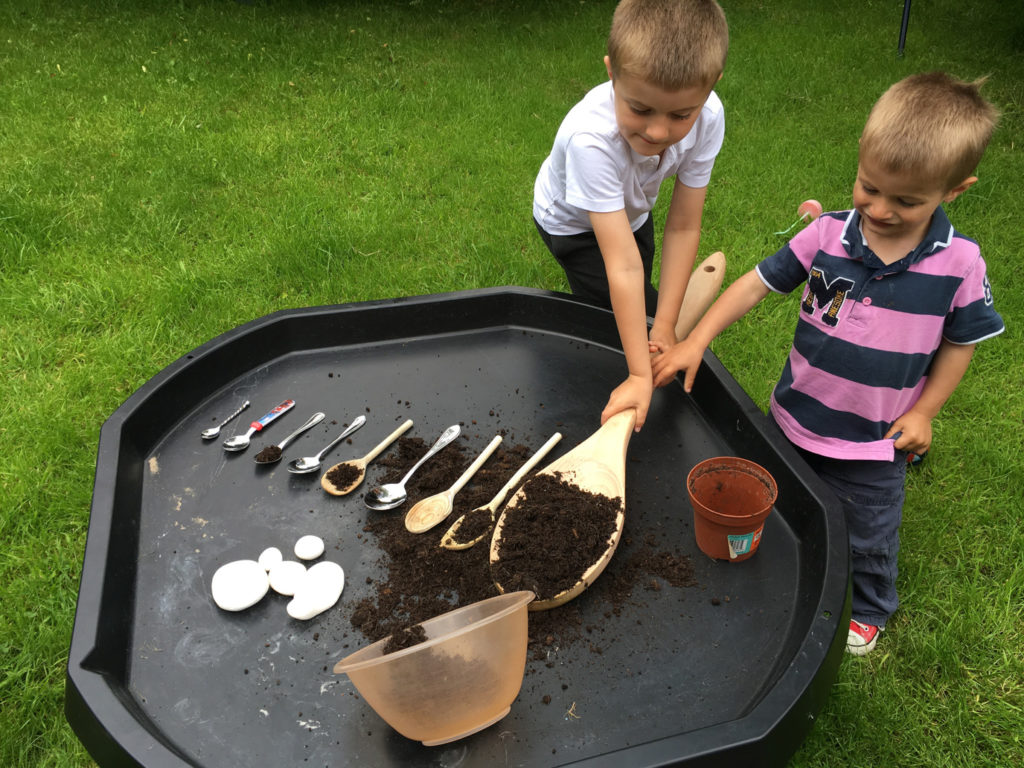 The older child who is very into Harry Potter and has just started reading the book immediately thought it would make a great broomstick and used it for a long period of time as such, making up amazing stories as they whizzed around the garden.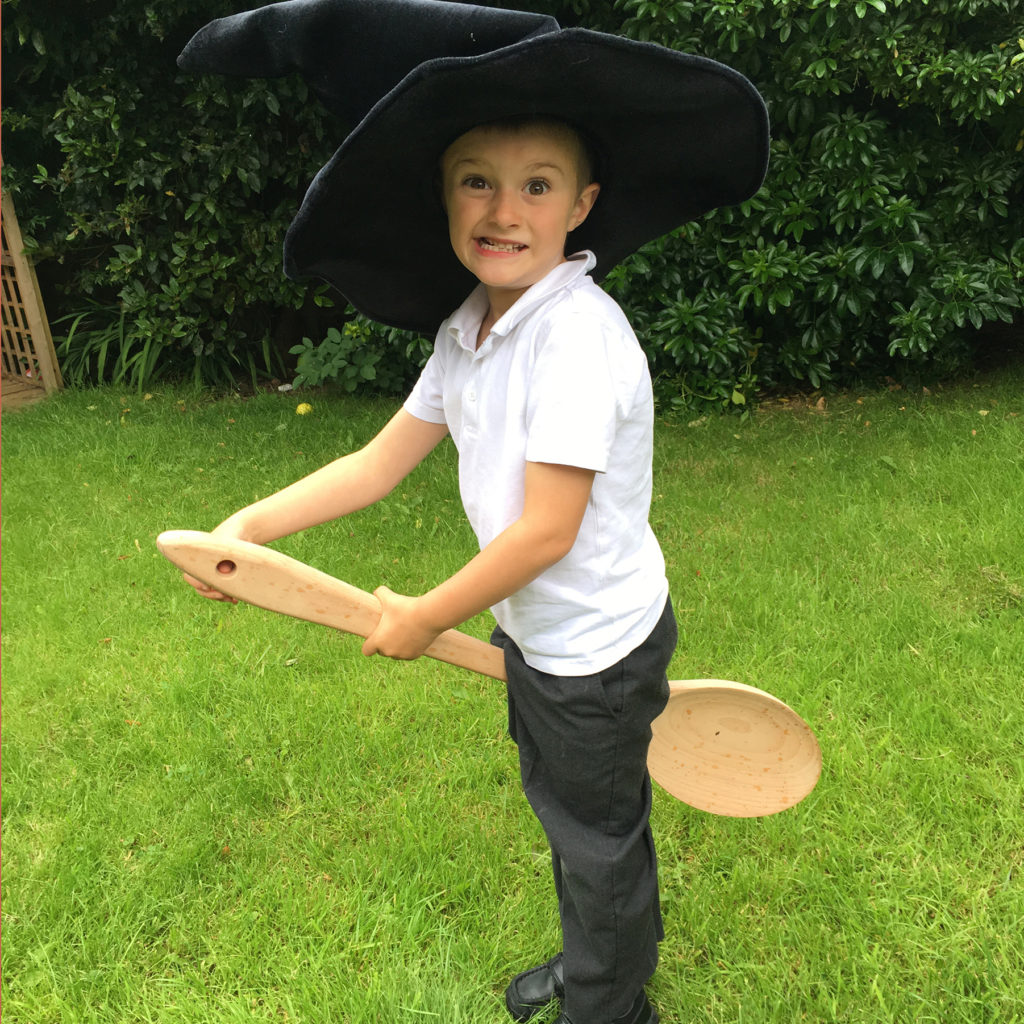 We decided to all sit down and talk about what else the spoon might be used for. The thing that inspired everybody the most was that it was a giant spoon. So they then decided that there might be a giant that had lost his spoon, and then their minds went into overdrive as to how and why he lost it and then how they could get it back to him safely. We ended up with a whole giant family. It was really great and when we had finished playing the 8 year old wrote a story that comprised 6 whole sides of A4 paper!
Later on all the children raided the drawers and found every kind of spoon we have from the tiny sugar spoon to desert, soup and serving spoons, and we lined them up from the tiniest to the biggest, noting that some were made of wood and others metal. This was really good fun and resulted in loads of good expressive language being used including big bigger biggest and small smaller smallest and counting and describing what they felt like and what they were made of.
Although I don't feel that this is a typical Nanny toy we had great fun with it and the children are already asking me when I'm going to bring the giant spoon back in to play with.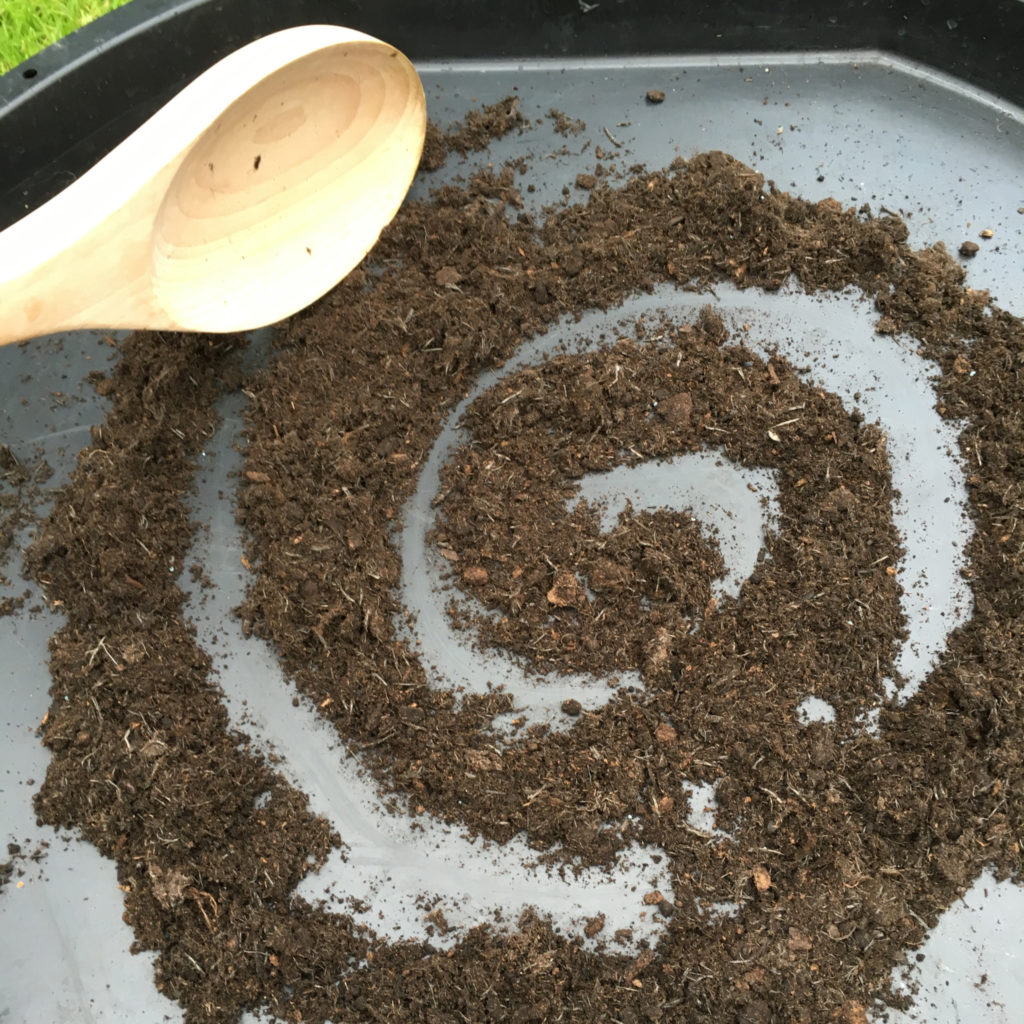 The school was planning a learning assembly about stories and I decided to ask if they would like to borrow the large wooden spoon as part of their Jack and the Beanstalk story demonstration. They did, and they loved it. I think for a school or nursery it's the perfect prop – there is loads of good language to be used and developed with it too.
Other wooden spoons to try – of a normal size are the set of assorted wooden spoons.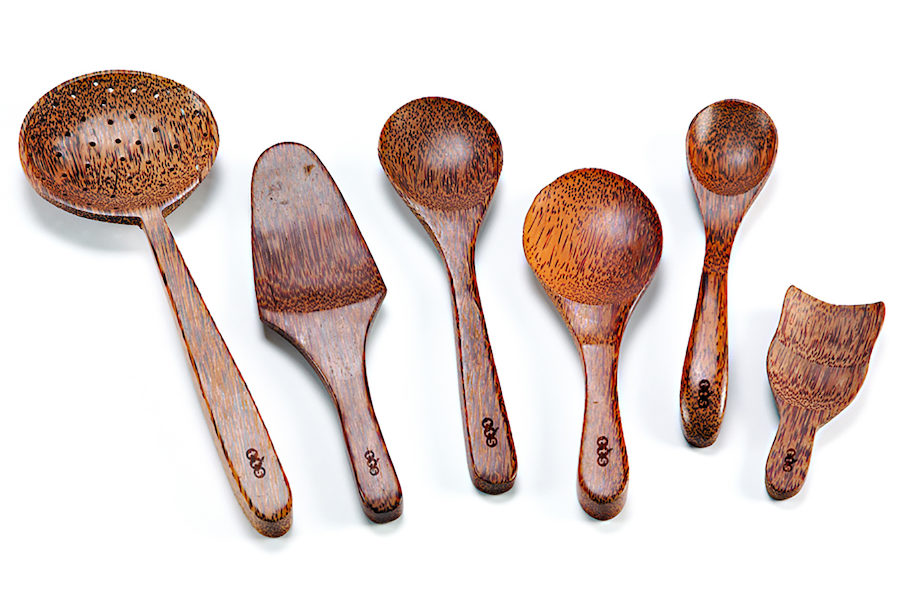 View the TTS spoon range here.
I really had fun with this giant spoon and it has become a great talking point in my house. I feel it would be great for nurseries and schools. But if you have a large garden it would be great for nannies too.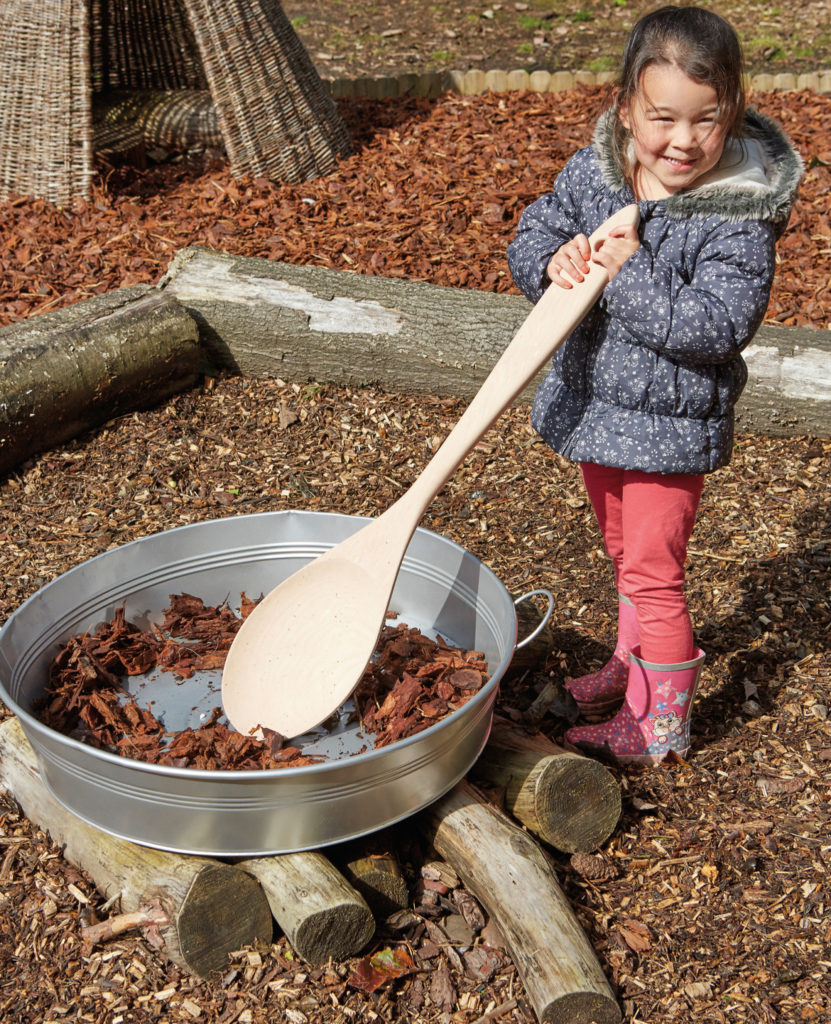 With Thanks to Penny Watts, BAPN Director, for writing this review