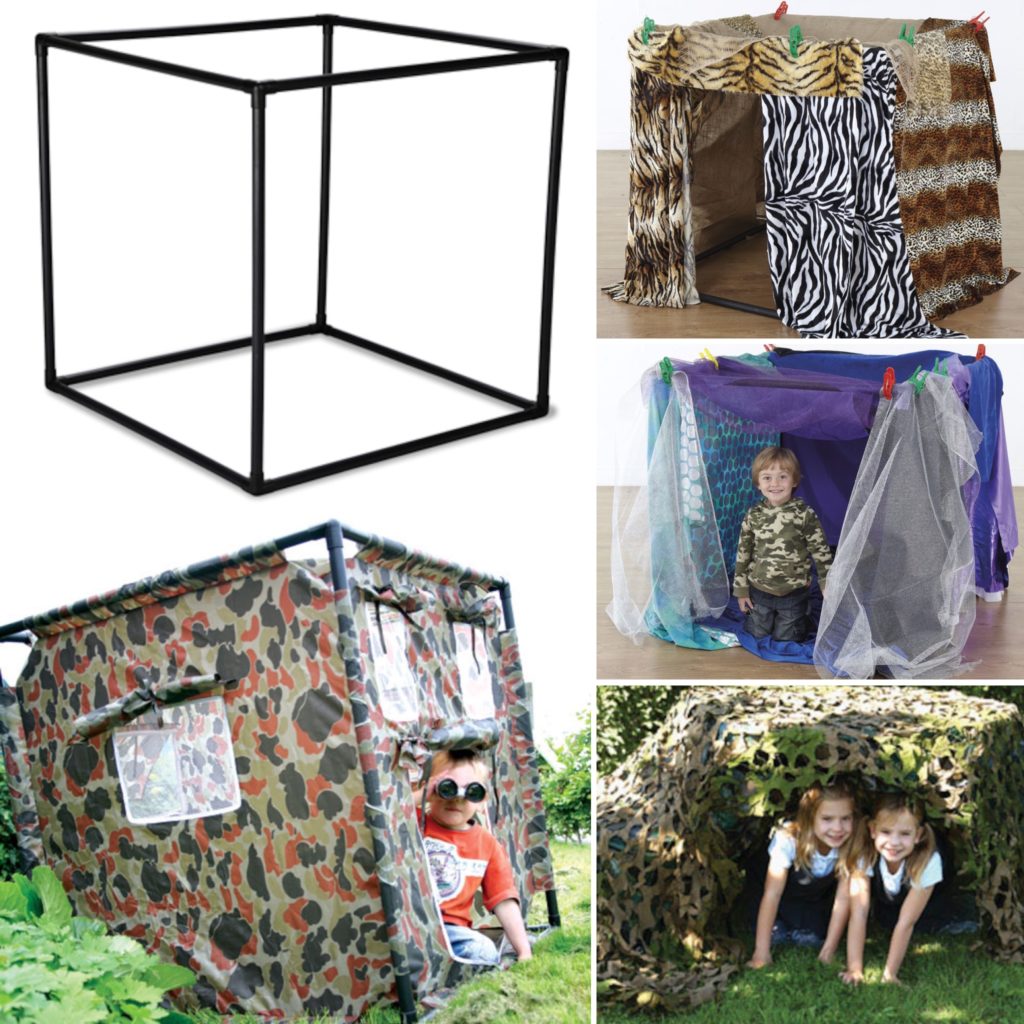 Building a den is great for igniting a child's imagination. Why not provide some blackout materials to make a dark den? Add some torches and a light panel and you will have a magical area that will inspire creativity. You could incorporate a range of silvery fabrics to create a magical cave – an ideal base for role play.
As the sun is shining, take the frame outside and encourage children to forage for materials to create their own woodland reading space.
This simple addition to your Early Years setting provides a versatile way of supporting the EYFS and will help to create life-long memories.    
View how to build the Den Frame below:
We have 3 Portable Den Frames to giveaway – worth £34.95 each.
Giveaway closed – Congratulations to our winners – Linda Bartlett, Sasha and Amanda McKendrey.
View our Den themed Pinterest board here: