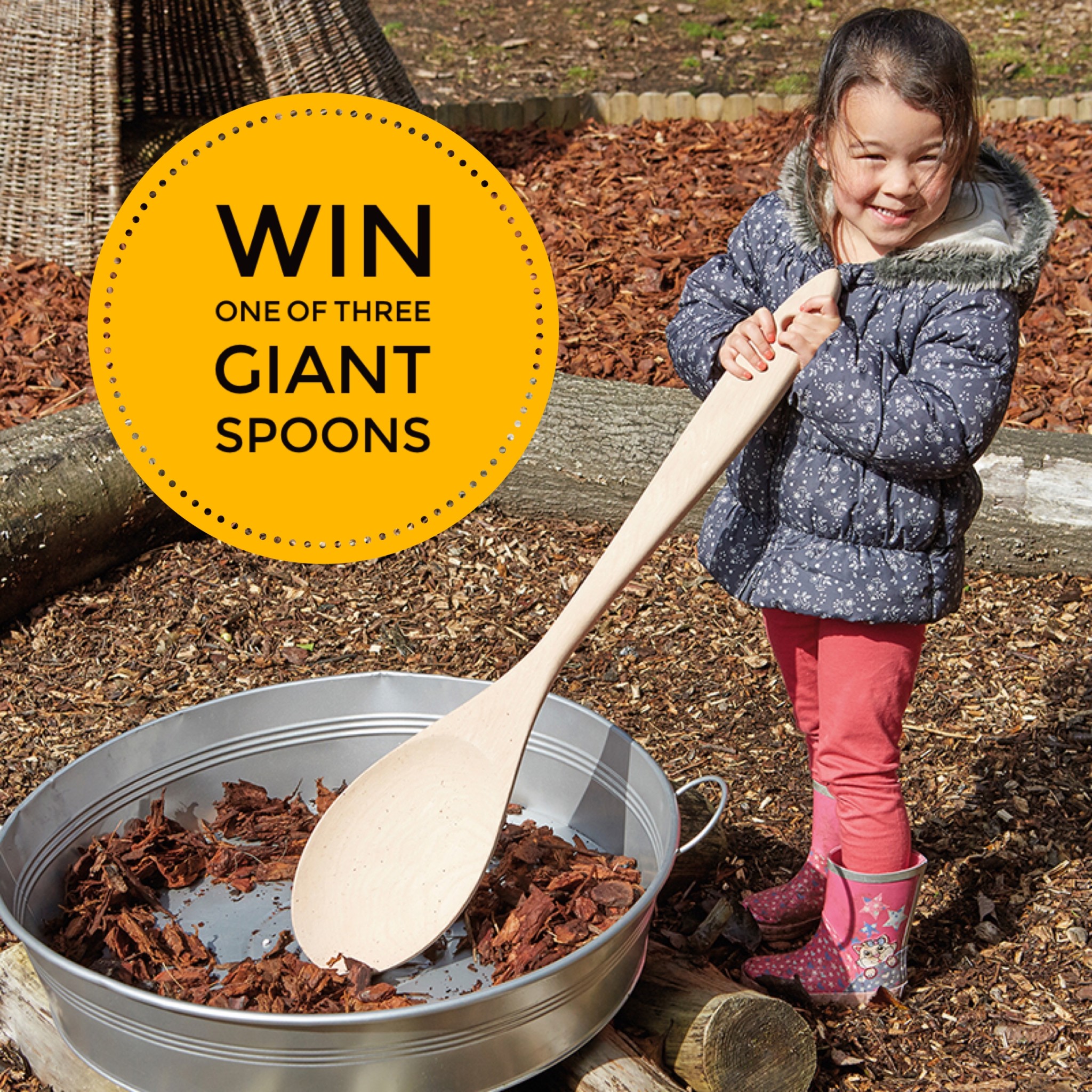 Children will be thrilled with this enormous utensil, which enables them to create magical potions and inspiring recipes. This giant spoon, measuring 84cm in height, is an ideal accessory for every outdoor area. Capture children's intrigue and delight by using this prize as an opportunity to create massive concoctions.
Will the owner be an angry giant mixing up filthy green sludge, or a beautiful princess creating her rose petal perfume?
This spoon is a true provocation for learning. Encourage the use of mathematical vocabulary by talking about larger/smaller and heavier/lighter. Improve gross motor skills by encouraging children to experiment with filling up different containers. Most importantly of all, just enjoy watching their imaginations take flight with this wonderful, new, open-ended resource.
We are giving away 3 of our Large Outdoor Wooden Spoons – worth £39.95 each –but you will need be quick! The winners will be chosen at random and the result will be published via this blog, Facebook, and on Twitter after 3pm on Friday 27th May 2016. – NOW CLOSED
Congratulations to Kirstie Stericker, Natalie H and Higham Primary School, Kent – You are all winners in our Giant Spoon Giveaway – you'll be stirring up some wonderful concoctions very soon