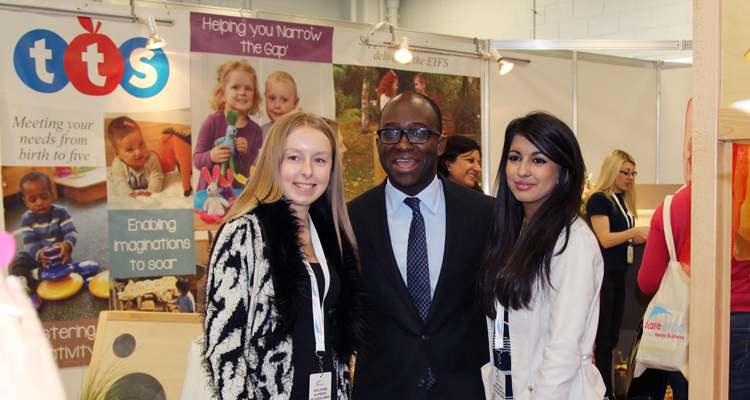 At Childcare Expo in London there were lots of enthusiastic responses about seeing children play, learn, explore and develop together.
Seeing children grow in confidence and understand new learning adventures. I love providing new worlds to explore and hear their questions.

Clare Derby
As a Childminder I love the autonomy that running my Childminding business provides me. I love working with children because of the creativity, uniqueness and spontaneity they bring to the job. Best job in the world.

Lisa Williamson
 We even had visitors who did some exploring of their own on our stand.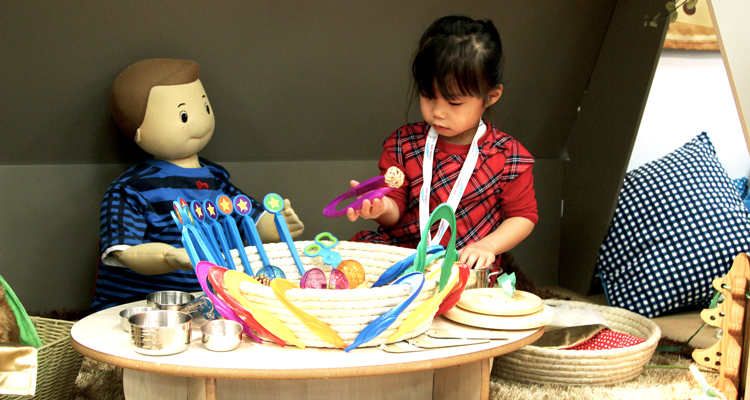 At the Nursery World show we asked you "what made you smile last week when working with children?" and you shared some wonderful stories.
Kitchen science making volcanoes and watching the children laugh when it covered me in vinegar.

Gaynor Baker
Being called 'Granny' by accident… I've had 'Mummy' before, but I'm only 33!

Kate Fleming
A child needed to change her clothes. I said (whilst getting out her spare clothes) do you want tights on or just bare legs. She said, I don't want 'bears legs.'

Lynnsey Fitzgerald
The sun went behind the clouds and one child said 'who turned the light off?'

Emma Duke
We asked a child what they wanted to be when they grew up and they said 'a tomato.'

Susie Threadgold
We delight in having these golden conversations with you to understand what is important and to keep developing innovative resources inspired by you. Lets start a culture of sharing and working better together – share your stories with us on Twitter @TTS_EarlyYears.