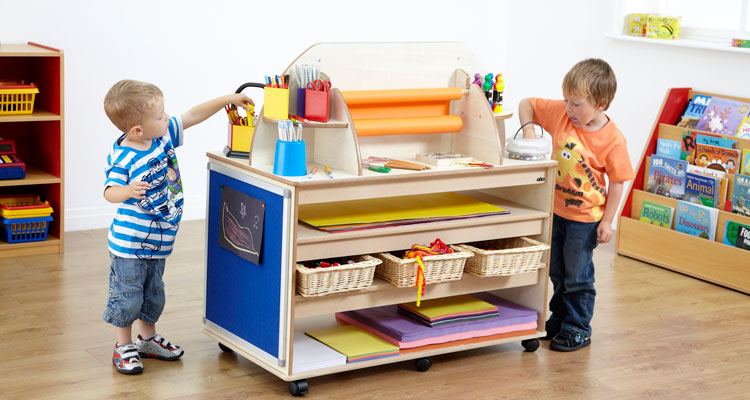 Book storage
Reading should be a choice, not a chore. Ensure materials are stored away in useful book storage units. Make sure there are a variety of books, magazines, and other materials available for your children to choose from. Ensure that everyday materials, such as books, are within arm's reach of those who will be using them. This means your class can pick up a book at ease, but more importantly, they can return them to their home with minimal fuss.

Art Storage
Art storage is very handy to store all resources required together. Why not use some of the exuberance that children have in abundance to help maintain a tidy classroom? The old expression, 'many hands make light work', still rings true today and it really can work in your favour. Some children are natural organisers, so it may be a good idea to give them the more complicated jobs, such as filing, book storage etc. For those that are not so enthusiastic about cleaning, give them simple jobs such as putting equipment back on trolleys, e.g. art resources such as paint brushes, pots etc, and assign them an individual bit of equipment so it is their responsibility to maintain. Organisation is an important part of executive functioning, and worth teaching explicitly to untidy youngsters.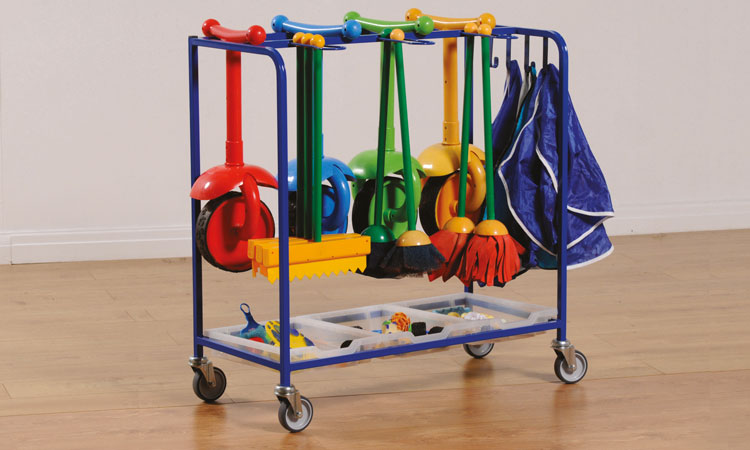 Classroom Storage
Teachers may feel that they've "outgrown" their classroom. With a classroom library of several thousand books, materials for hands-on science and maths lessons, laptops, iPads, (and students!), it really doesn't feel like it can all fit! One method to combat this then, is to try and discover storage space from every bit of your classroom. One such method is to favour hollow furniture that not only acts as a classroom resource, i.e. table, reading chair etc, but also doubles up as a handy space for clutter – simple but incredibly effective!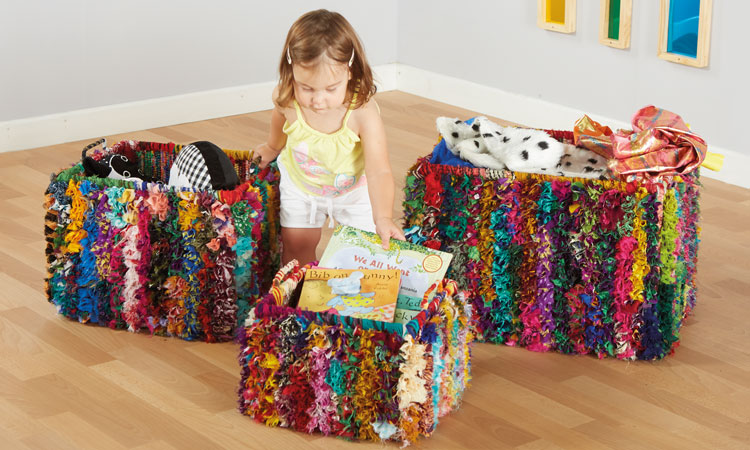 Tablet Storage
Tablets are a crucial part of the classroom these days, and their importance seems set to increase further. Therefore, it goes without saying that protecting them should be high up on the list of priorities for teachers. Make sure they are stored correctly in a secure environment, preferably one where they can be locked away. Another issue with tablets is where and when to charge them. Have you planned to do a lesson on the tablet, only for your plans to be scuppered by a flat battery? Our store and charge units are very useful. Space is sometimes an issue when trying to charge a large number of devices, so if they can be done together whilst in storage.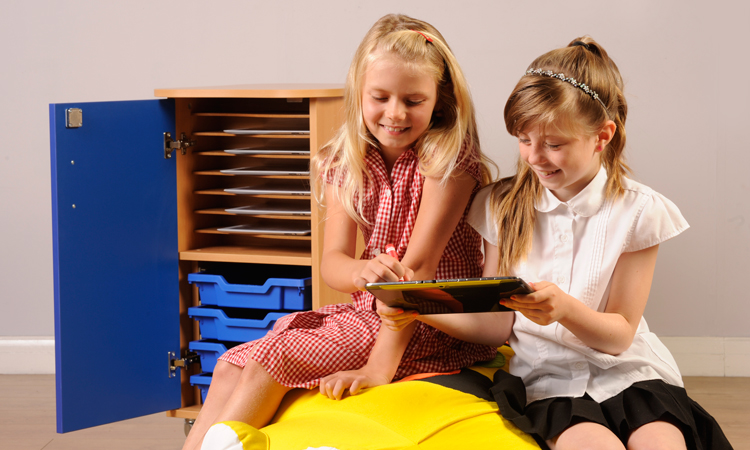 Lots of labels! 
Once your classroom has been organised and tidied up, the last thing you want is to forget where you've put everything! Get the whole classroom involved by creating clear and colourful labels and sticky notes!