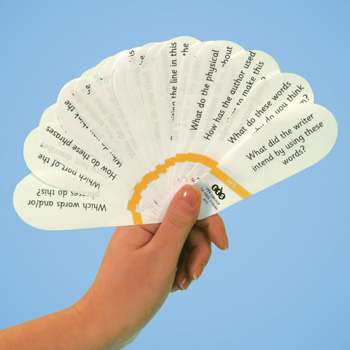 An easy to use tool, these reading assessment fans help teachers gauge the level of understanding of the child and reading progression levels too. If they can answer/respond to the questions positively then children are ready to move on to the next level.
Each fan is colour coded to a specific Assessment Focus, featuring AF2-AF7. Designed by teachers for the convenience of teachers.
The TTS team spend a lot of time with teachers, so we know how hard you work. 
To celebrate 30 years of delivering innovative resources to every classroom in the country we want to send you a thank you for all you do to make learning magical for the children in your school.
Thank you for your continued support.