There are some big differences between this curriculum and the last one:
A large amount of emphasis is placed on the three mathematical aims of fluency, reasoning and problem solving and many themes such as fractions are introduced earlier or later than in the old curriculum.
The removal of calculator use has emphasised the need for skills in both written calculation and mental maths.
Use our handy poster to show you what's new and where there's been a change of emphasis for each section of the 2014 Maths Curriculum.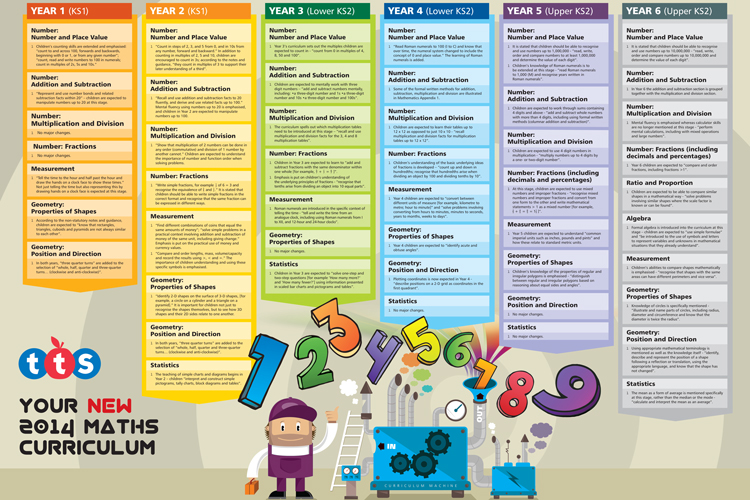 Download the guide to what's new in the 2014 Maths Curriculum.