So far the runners have managed to raise a total of £5500 and still counting! £500 more than last year's grand total – a fantastic achievement for everyone involved and an impressive effort towards a very worthy cause.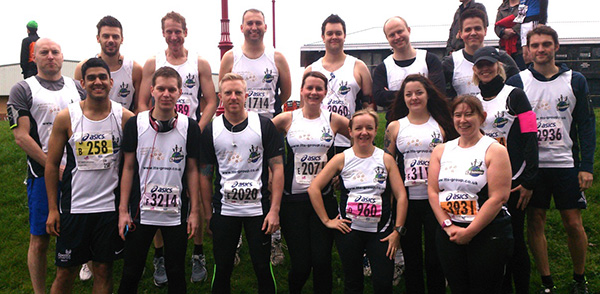 This year we sported practical sports vests complete with the KST and TTS Foundation logos. CCM Print Management kindly sourced and printed these for us and I think you will all agree that we really looked the part. It was really nice for us to all be wearing something that picked us out from the crowd. We were amongst some of the largest groups of 't-shirt branded' people running for the same cause at the event, which shows the scale of our team effort.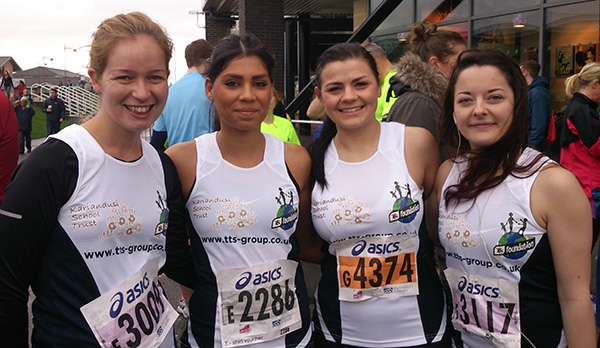 The race itself was an early start with the 10k beginning at 9am. Fresh faced, we all met and warmed up, exchanged words of encouragement and wished each other well. Many family members and friends joined us, standing on the side lines cheering us on throughout the race.
Our fastest team member came in at 41 minutes, whilst the title of best improved time was 45 minutes, down from 53 last year! However, a huge well done goes for all the participants. We all finished the race, through blood, sweat and tears, not to mention battling with injuries and a lot of aching muscles on Monday morning. The one opinion the runners all shared is that it was all worth it!
If you would like to find out more about supporting the Kariandusi School Trust click here.