International Schools
TTS have been providing the finest educational resources for 30 years to teachers, parents and educational advisors.
Sign up to receive International Schools emails direct to your inbox!
Whilst the resources on this website are solely for the UK market at present (with UK prices), we do also supply our awardwinning resources to International Schools throughout the world. For resources currently available to International Schools, please browse and shop online via our digital catalogue, please click below.
---
International E-catalogue.
Our International Schools' e-catalogues, allow you to browse our extensive range of curricular and school office resources at your leisure.
Existing customers can order by opening the INTERNATIONAL e-catalogue and clicking on the resources they'd like. A quick order form is then generated and sent through to our export office for processing.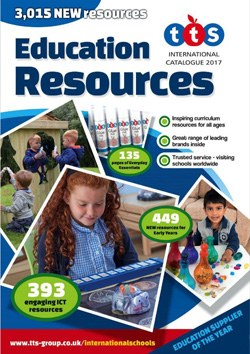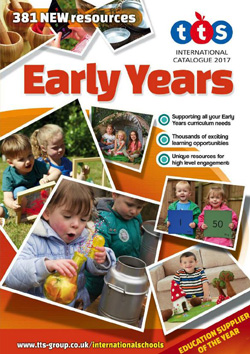 If you would like to order from the School Office e-catalogue, please contact us, see details below.
---
For International enquiries please contact our office at:
export@tts-group.co.uk
Tel: 00 44 1623 887 068
Fax:00 44 1623 887 062
Or write to us at:
International Sales,
TTS Group Ltd,
Park Lane Business Park,
Kirkby-in-Ashfield,
Nottinghamshire,
NG17 9GU.
---
International Schools Contacts:
Marie Barr - Head of Sales
Mobile: +44 (0) 7908 134071
Email: mbarr@tts-group.co.uk
Steve Williams, Sales Manager - South European International Schools
Mobile: +44 (0) 7961 787324
Email: Stephen.williams@tts-group.co.uk
Scott Topliss, Sales Manager - North European International Schools
Mobile: +44 (0) 7974 789079
Email: Stopliss@tts-group.co.uk
Fiona Moring, Account Manager - Asia
Mobile: +44 (0) 7496 758365
Email: fmoring@tts-group.co.uk
We are always out and about, exhibiting at conferences and demonstrating our award winning educational resources.
Please contact us for more information.