Say hello to our directors!
Our directors provide the vision, leadership and strategic direction for TTS. If you'd like to know more about them – from career histories to more personal insights, like who spent a summer as a football coach in the USA – please take a look at the profiles below.
---
Andrea Harrison
I was lucky enough to join RM in 2009 and my first challenge was to manage the successful delivery of a large retailer's CSR scheme. Prior to my role at RM I worked in software implementation, delivery and deploying some really large rollouts of IT into Hospitality for companies such as J D Weatherspoon's, Mitchells & Butlers and Greene King.
My projects and progammes at RM since then have been hugely varied in shape, size and ambition. Working with a great team of dedicated, talented and driven professionals, we have replaced almost the entire stack of business systems - ERP, finance, warehouse management and web platform to name a few. Continual improvement is absolutely at the heart of what I do and is a core element of the culture at TTS. I love transformation and change. My role means I am responsible for IT systems and transformation, which is very wide, reaching from large structural change initiatives to software implementation, business intelligence and compliance.
RM is full of great people who in turn make a massive difference to children's lives through education. It is very heart-warming and I truly love how we all contribute and collectively create a great business.
When I am not working I enjoy time with my two sons. I love the outdoors, running, walking and playing rugby (occasionally). I help with a national adoption charity recruiting adopters and sharing experiences. I suspect, that like most people, leisure time involves entertaining and socialising with music, good food and a cheeky drink or two playing an active part.
---
David Hook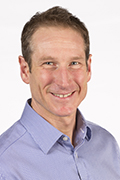 I Joined RM in 2001 which feels like only yesterday! Prior to taking up the role as RM Resources Operations Director, I've held several senior operational roles including RM Manufacturing Manager when RM manufactured PC's in Oxfordshire.
My roles as Operations Director is pretty varied from making sure we have the most effective distribution network and contact center environments to support our customers both in the UK and Internationally, through to Strategic project, facilities management and Health & safety. Ultimately in a rapidly changing business environment my role is to deliver continuous improvement through the many great people we have working for RM Resources
My favorite things about working for RM is seeing individuals and products develop to their full potential through the constant challenge to improve what we do every day. I couldn't pick a favorite product though, it's just too difficult. It's more the concept of new products. Creating something from nothing and doing it 400 times every year, year in, year out, is just unique.
Outside of work I really enjoy cooking for family and friends, however cycling and just being in the outdoors are always competing for my spare time.
---
John Kershaw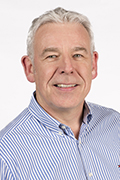 I've worked in the education resources market for ten years. I've always held roles where it's all about the products and I love the tremendous variety it brings. As Procurement Director of RM Resources, working together with my highly experienced team, we're responsible for managing all the various suppliers who make the fantastic products we sell, whether they're sourced directly or designed and made to our exacting standards. One day it could be key consumables like glue sticks, poster paint or copier paper. The next it could be maths manipulatives or alphabet pebbles. No two days are alike.
Working across such a diverse range of products gives me a great overview of the total education supply landscape and I also get to use that insight as a member of the BESA Executive Council, a post I've held for the last five years.
Prior to moving into education, I spent most of my early career working in the domestic appliance market in a variety of marketing and commercial roles with well-known household brands such as Zanussi, Electrolux and Miele.
I'm married to Becky and I've got three sons, three dogs and two cats and one busy house. When I'm not working you'll usually find me watching, and still occasionally playing rugby. I'm a lifelong Leicester Tigers fan, have managed my local Vets team for many years and like nothing more than watching my boys play.
---
Richard Houlton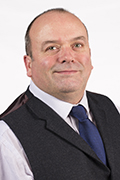 I joined RM Resources at the beginning of 2018 and every day has been a learning day since then. My role as Marketing & Digital Director for TTS and The Consortium is to ensure we have brilliant products developed and sourced to make education a little easier and that our communication and shopping experience is as smooth as it needs to be.
We are incredibly lucky to have a team of incredibly dedicated and knowledgeable people who work together to create and sell our ranges of specialist products and services. My career has been based in the retail industry working at WH Smith, B&Q, & Clarks. Three brands united by being the specialist in their field and proud of the level of service provided. I have brought all those experiences with me to this role.
Outside of work, I spend almost all my time with my wife and three teenage daughters, and our two dogs living an outdoor life in the Mendip Hills in Somerset. I also spend some time helping as part of a small group of people organise and run a festival in Somerset.