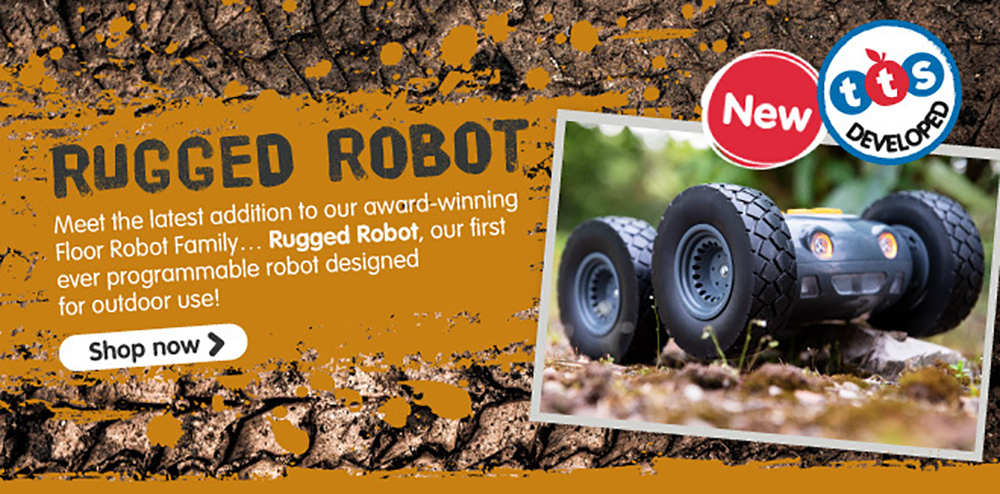 For the launch of our first programmable robot designed for outdoor use we are giving you the chance to WIN a Rugged Robot! Simply tell us how you would use Rugged Robot in your setting in the pinned posts over on our Facebook or Twitter pages. Rugged Robot is worth £89.95! UK only. Winners will be selected at midday 26th June.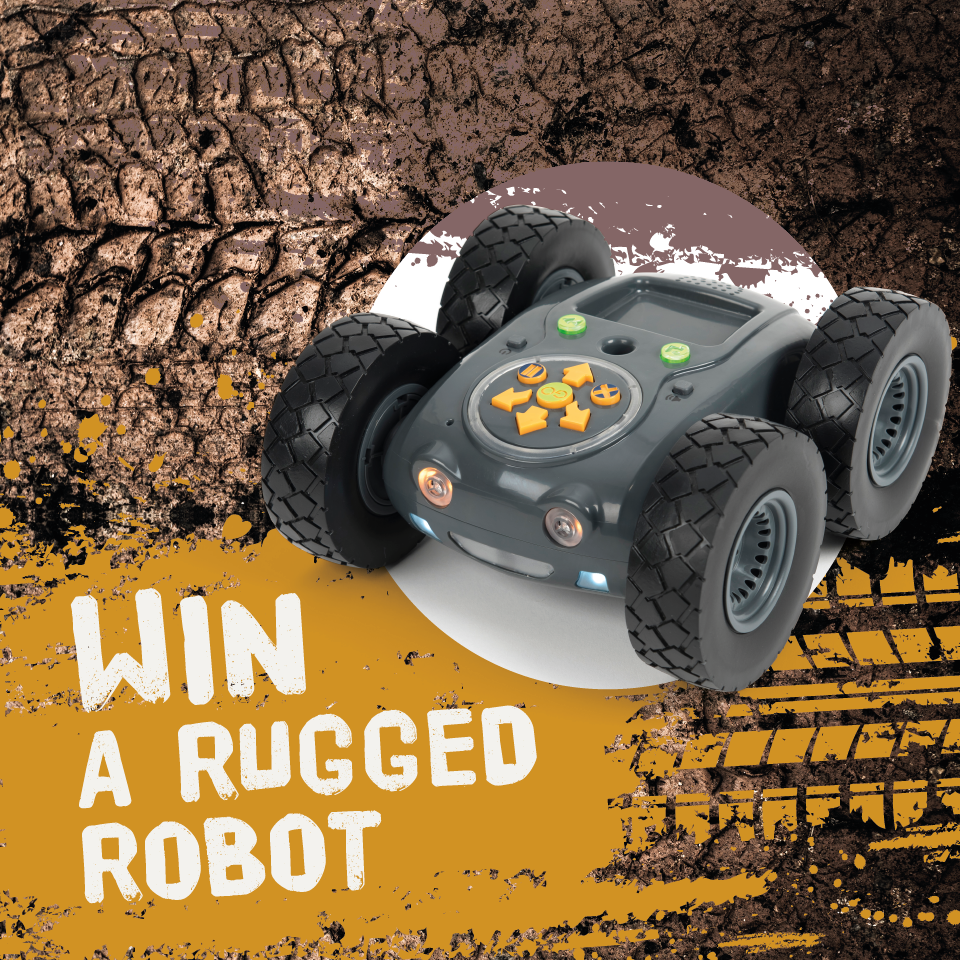 With 3 different settings for children to choose from, Rugged Robot is designed for robust challenges navigating all terrains including, sand, grit, dirt, grass and even puddles (not suitable for submerging in water). Boasting Bluetooth functionality, Rugged Robot can also be controlled via a free tablet app or the TTS TacTile reader.
With a memory of up to 256 steps, Rugged Robot can carry out the most challenging of activities. Rugged Robot also boasts an obstacle sensor (which can be turned on and off), that will detect obstacles in front of the robot and reverse and rotate 45 degrees before carrying out the rest of the program.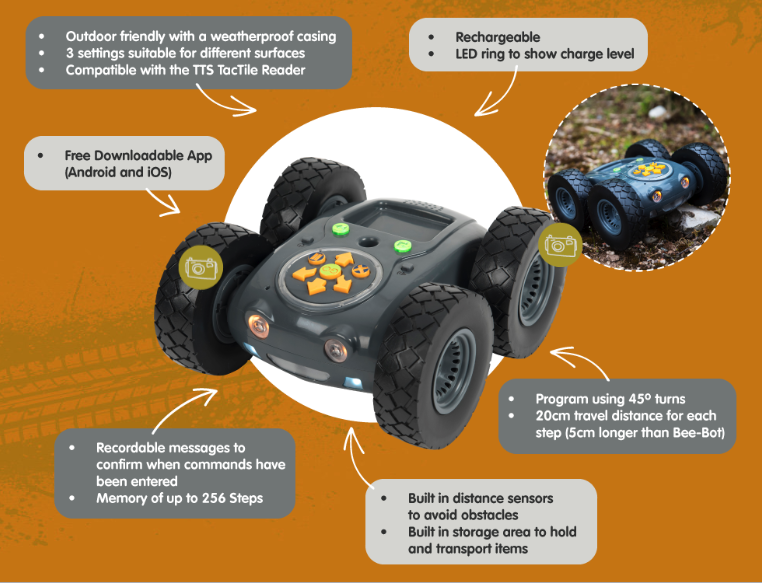 Connect to your Rugged Robot via Bluetooth
See the programmed sequence in order to correct any errors (debugging)
Record audio to support pupils with hearing back the steps
Use a 'repeat' function for commands (decomposition)
Extend children's learning by 'hiding' commands e.g. Can you get to X without using the forward command?
Rename your Rugged Robot
Connect each Rugged Robot to a different tablet to avoid any classroom confusion!