You will need:
Step 1 – the wings
Draw an ark onto the black sugar paper and cut out. Fold the paper concertina style and attach to the body using black card.
Step 2 – the body
Cut the black card in half and roll together to create a card tube body. Stick this together using glue sticks. Decorate the face using wiggle eyes and cut 'fangs' out using the white card, draw a mouth using a white paint marker. Cut triangles out of the black card to make 'ears' and use a white marker pen to colour the 'inner ears'.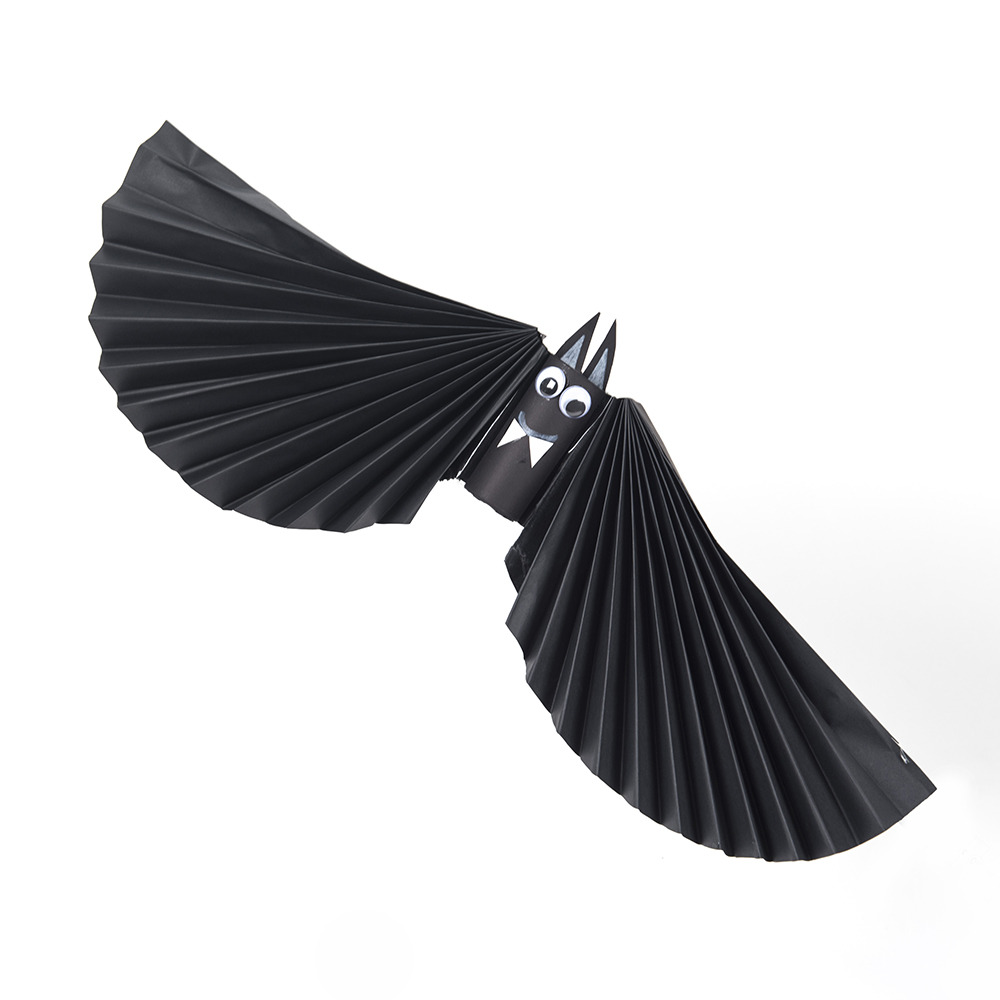 Make our giant spider to display alongside the bat. For instructions click here.