Access free inspiration across the curriculum with these tried and tested lesson openers.
Written by trusted, specialist advisors, the critical questions posed will pave the way for animated, engaged classroom discussion.
The questions can be posed directly to children to elicit verbal and discursive responses, or built into creative or written work.

You could use them as a warm-up only, or develop the subject into a whole lesson using the suggestions on the virtual 'cards'. With the ability to search by subject, key stage or key word, your lesson planning becomes easy.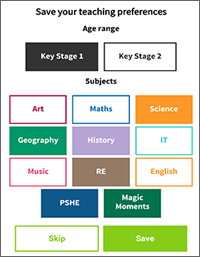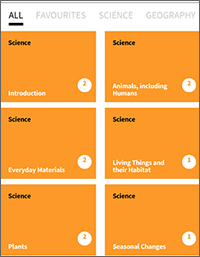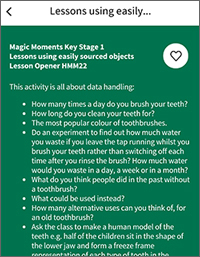 Scroll through the activities, save your favourites, and then you're ready to go!
400 free lesson openers – with more added regularly
Inspiration across the curriculum
Tried, trusted and written by advisors
Search by subject, key stage or keyword
Plan your lessons and save your favourites
Available now for iOS and Android